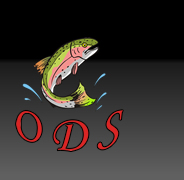 1 , March is a fanatical time for the fishing fans
Hite25242012-03-18 02:16:00 
March is a fanatical time for the fishing fans. The weather is really comfortable, also you can listen sond from birds, smell sweet seasons from followers what's more we can go fishing. Let's enjoy it. We come to the fishing ground on 22nd March 2011. This is the first fish we catch!!! Wa…….Wonderful
Shihe fishing ground is the most famous fishing ground inGuangzhoucity, actually speaking, it is just a lucky. But evidence proves that it is not only a lucky. It will attribute to our 6-section lures. See the first owner!!!! This lure today gets 5 fishes.


Kevin, the designer of ODS lure, now he gets a large fish!! Fantastic……Congratulation!! He is good at fishing. Especially with a plastic fishing lure. How many fishes he gets?? Can you guess?? 3…No!! 4…No!! 5…No!! He gets 7 fishes today. Champion…. It is due to the EIGHT-SECTION LURES, ALSO THE CHAMPION LURES TODAY.
4-section minnow!! Well done!!